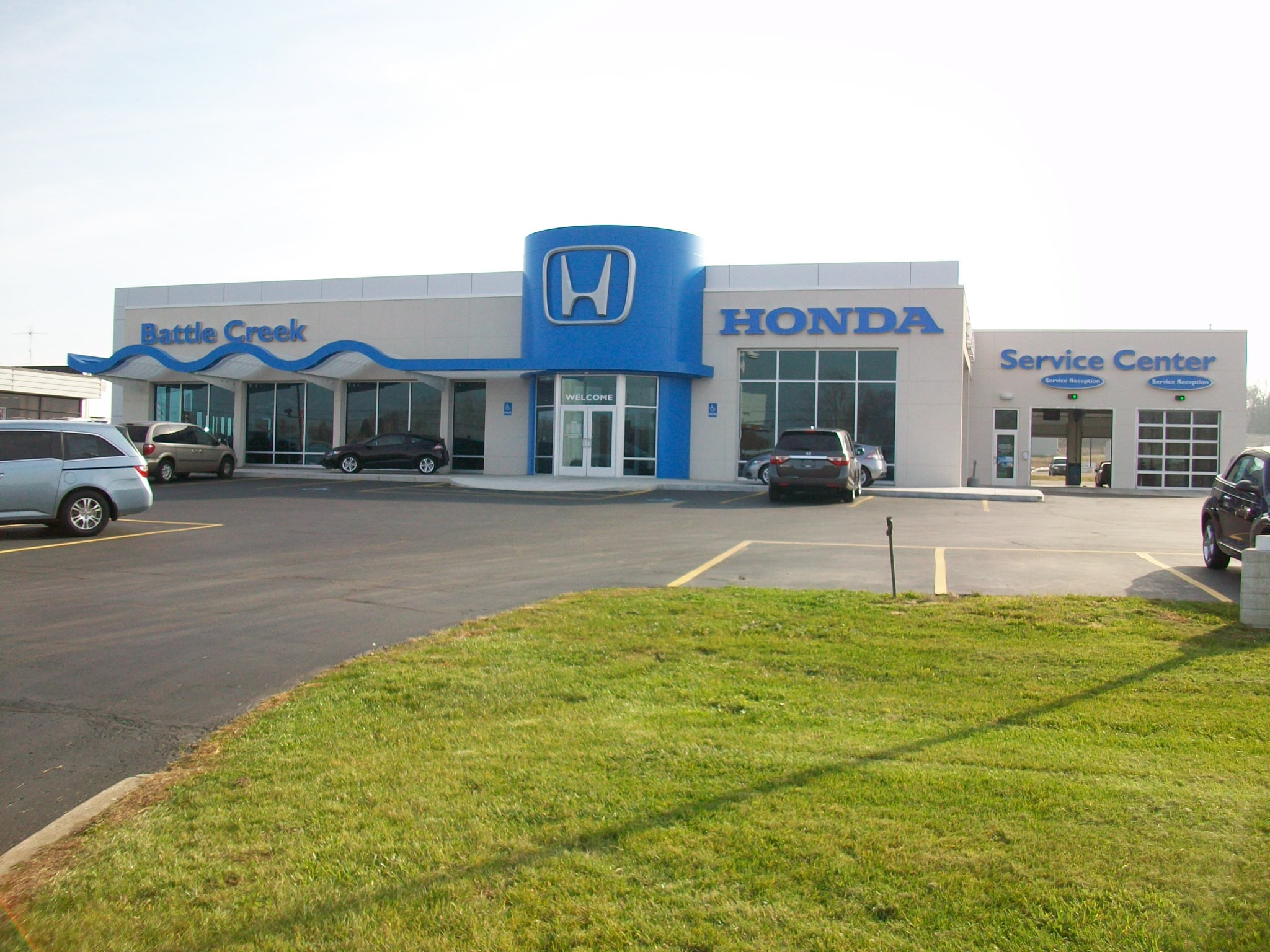 Battle Creek Honda is proud to be an automotive leader providing the broadest selection of Honda vehicles in Battle Creek as well as Kalamazoo, Grand Rapids, Marshall, and Coldwater areas. Since our first day of business, Battle Creek Honda has been fully committed to providing you, our customers, with the best selection of vehicles.
With all of the new vehicles we have to offer such as the Honda as well as our pre-owned or used vehicles, we are confident we have what you need. To go along with our great vehicle selection, we also have many financing options to help you get the most comprehensible car loan to meet your needs. Regardless of your credit situation; bad credit, no credit, or a first-time car buyer, you can be sure that Battle Creek Honda will work for you to get the financing you need for the vehicle of your choice.
Battle Creek Honda also offers professionally managed auto parts and service Departments providing competitive pricing for all your auto parts and maintenance needs. Open extended hours for our customer's convenience, you can be sure to get the best auto service in a timely manner and at a great value. Please contact us at 800-821-1645 if you have any questions.